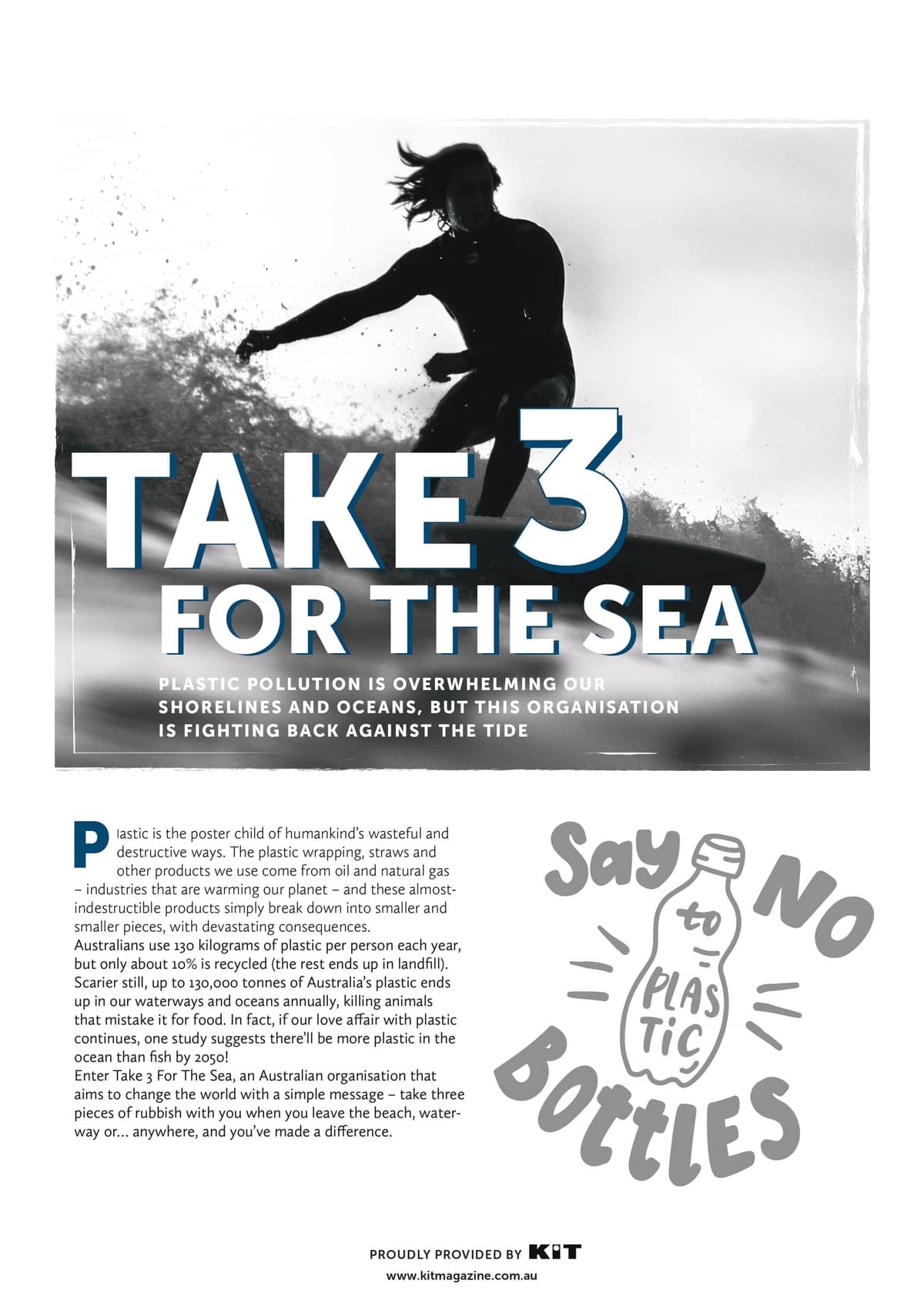 Take 3 for the sea
Years: 5 - 10
Category: Enviro-files
Lesson time: 60 minutes
Originally published in KIT
Description: The 'Take 3 for the sea' resource sheet creates awareness of ocean pollution while providing students with strategies to help save our planet.
Lesson outcomes:
Learn Environmental awareness and about global issues.
Discover compassion for all life and how to prevent pollution.
Login or create an account to get unlimited access to our downloadable teaching resource sheets.
Create account